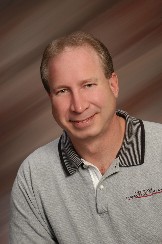 The Ohio Home Inspections Company is NOT a Franchise or multi-inspector firm. So you won't have to worry about the possibility of the new guy showing up to perform your home inspection. I inspect them all.
NOTE: On this page you may click the links to verify my Certifications, Licensing, etc.– Always be sure to verify!
My name is Kevin M. Leonard, I am the owner/operator of The Ohio Home Inspections Company. I am a state of Ohio Licensed, full time professional inspector, skilled, trained and 100% committed to the business of providing objective, comprehensive property inspections followed up with a concise, easy to read and understandable report. I do not spray pesticides. I am not a contractor who has a "day job" who performs home inspections on the side for a few extra bucks, nor do I perform repairs on properties that I have inspected as this would create a conflict of interest & is not permitted per the code of ethics of any Nationally recognized Home Inspection Association. This is very important when choosing an Inspector.
I am licensed by the State of Ohio Department Of Commerce to perform home inspections.
I have Over 30 years combined experience in the Home Inspection, building sciences, and remodeling industries.
I have served in a court of law as an Expert Witness.
I have passed the NHIE (National Home Inspector Examination), and have met the rigorous requirements and carry the title of  "ASHI Certified Inspector" (ACI).
I have Passed the Inspector Examination administered by The National Association of Certified Home Inspectors and am a  InterNACHI Certified (CPI) & a Board Certified Master Inspector® (CMI).
I am a graduate of Thomson University's Home Inspection Program.
I meet or exceed the Home Inspection " Standards of Practice" set forth by The State of Ohio. Ohio Home Inspector Standards of Practice
I strictly Comply with the " Canons of Ethics" set forth by The State of Ohio. Ohio Home Inspector Canons of ethics
I perform residential home inspections as well as Commercial Real Estate property inspections in Cincinnati Ohio, Dayton OH, Mason OH, Centerville Ohio, Springboro OH, Miamisburg OH, Hamilton OH, Fairfield Ohio, Loveland Ohio, Milford & all of SW. Ohio.
I am the Former Vice President (2004-2006) of The Ohio State Chapter of The National Association of Certified Home Inspectors.
I am a member in good standing with the "Better Business Bureau" in Cincinnati Ohio.
I am Licensed by the Ohio Department of Agriculture to perform Wood Destroying Insect / Termite inspections.
NOTE: Termite Inspections are included at no extra cost with every home inspection.
I Firmly believe in, and practice, continuing education. A requirement for all Certified Home Inspectors.
I Use the best tools and latest technology to perform all home inspections.
I Use the industries leading software to produce a completely comprehensive, understandable, and the most detailed report available in the home inspection industry, complete with digital pictures.
Home Inspection Reports are  emailed to you and your realtor the same day as the inspection.
I carry a "Supra" electronic key pad for access.
"The Ohio Home Inspections Company" is a registered trade name and is incorporated in the State of Ohio.